Programme Officer (M/W/D)
Département Développement durable - DD > Pôle Energie
Published on : 28/07/2023

AMERICAS

FRANCE

FORT-DE-FRANCE
Mission description
In this context, Expertise France is looking for a full time Programme Officer with a proven record of success in addressing climate change and conservation challenges in order to provide programme support to effectively implement a portfolio of Euroclima actions in the Caribbean and the Guiana Shield.
The Programme Officer will report to the Programme Coordinator, and will work closely with other team members based in the region, in Paris and Brussels.
Under the supervision of the Programme Coordinator, the Programme Officer will have to contribute to the programming, identification, formulation and implementation of Euroclima actions in a number of partner countries:
1. Identification
• In designated countries, carries out analytical studies; participates in multi-stakeholder consultation processes; analyzes country needs according to Euroclima criteria; supports the elaboration of a joint Country Action Plan.
• Contributes to the processes of identification, selection and prioritization of national actions as part of the Country Dialogues, in coordination with AFD Group offices when on site.
• Contributes to the identification of actions where EF has added value.
2. Operational support
• Participates in the identification of the resources required to meet the needs of the partner country and supports national counterparts in the development of the terms of reference (TORs) with the support of thematic experts where necessary.
• Participates in tender committees to select service providers (evaluation of bids).
• Ensures the operational and contractual follow-up for the progress of a dedicated portfolio of actions, in support with national focal points (supervision of expert missions and other service providers, organization of steering meetings, quality control of deliverables, anticipating potential risks, etc.).
• Working with the administrative and financial manager to monitor contracts, prepare forecasts, etc.
• Contributes to the development of documents, presentations, status reports, financial statements and/or other materials required for the execution of Euroclima.
3. Representation and communication
• Develops written communications and outreach materials, papers, press releases, etc. as appropriate.
• Identifies and develop partnerships and strategic alliances with relevant stakeholders from the public and private sectors, civil society, academia and strategic partners in designated countries.
• Contributes to workshops and stakeholder engagements.
• Ensures effective coordination in terms of information sharing and promote synergies and cooperation between other projects.
4. Monitoring and evaluation
• Maintains monitoring, periodic reporting and evaluation of the portfolio of actions for which he/she is responsible.
• Contributes to internal and external reporting.
This job description is not exhaustive. The programme officer may perform other task and duties related to operations of Euroclima as assigned by the Programme Coordinator.
Project or context description
Euroclima is the European Union's (EU) flagship cooperation programme on environmental sustainability and climate change in Latin America and the Caribbean (LAC). It aims to contribute to the LAC region's green transition, through efforts to mitigate and adapt to climate change and to protect and conserve biological diversity.
Two main outcomes are expected:
• The enabling environment for a green transition (integrated policies, legal frameworks, sector plans and financial instruments) will be strengthened, in line with climate, biodiversity and circular economy objectives;
• Transformative approaches in key areas for the green transition will be developed, demonstrated and scaled up through the mobilisation of public and private funding.
Euroclima will contribute to the implementation of the Global Gateway Investment Agenda in the region. Global Gateway is the EU's offer to bridge the infrastructure investment gap by using public financing to leverage private capital and investment for projects that contribute to the green and digital twin transition.
In the Caribbean region, Euroclima is funded by the European Commission, for a 5-year period, and is implemented by EU Member States agencies or MSAs (AECID, Expertise France, FIIAPP, GIZ) and the UN (ECLAC, UNDP, UN Environment). The programme forms part of the regional Team Europe Initiatives "Latin America and Caribbean Green Transition" and "A Partnership for a Caribbean Green Deal".
Most Euroclima actions will be defined in a participatory manner through Country Dialogue processes based on partner country needs. The Country Dialogues will be organised, facilitated and coordinated by the Programme's respective Country Dialogue Team, under the guidance and steer of the relevant EU Delegation and National Focal Point, and using existing processes and structures where relevant. This bottom-up approach for the identification/implementation Euroclima actions directly responds to the needs expressed by the countries and combining them with a response from the implementing agencies in a timely and effective manner.
Under the supervision of the European Union Delegation in Barbados, Expertise France contributes to Euroclima in the Caribbean by:
• Supporting the coordination and coherence of the programme through the established governance structure and the Programme Support Unit (PSU);
• Facilitating a number of country dialogues, under the direction of the European Union Delegation and the national focal point;
• Providing strategic advice during the processes of identification, selection and prioritization of national actions as part of the country dialogues;
• As an implementing agency, coordinating, planning and implementing national and multi-country actions that may include support to climate, circular economy and biodiversity policies.
More information about Euroclima can be found at: https://www.euroclima.org/
Required profile
Education:
• Masters degree in equivalent in climate change, natural resources/environmental management, project management, or other related field for the project.
Professional experience:
• At least 4 years of professional experience in a similar position; professional experience in the Caribbean and/or the Guiana shield would be a plus.
• At least 3 years of experience in the climate change field (or any relevant sectors: agriculture, biodiversity, energy, transport, water and waste management).
• Practical experience working with international donors and other public, non-state or private actors. Experience in liaising with development partners would be an asset.
• Proven experience in developing, implementing and monitoring programs and projects including the components of proposals, work plans, budgets, logical frameworks, monitoring plans.
Additional specific skills:
• Practical knowledge of EU policies and relevant investment stakeholders in the field of climate change/finance.
• Demonstrated knowledge of the portfolio of international cooperation in the area of green transition in the Caribbean.
• Knowledge of the Office 365 suite. Outlook, Word, PowerPoint, Excel, Teams, etc.
• Strategic vision, strong technical and analytical capabilities.
• Excellent communication, diplomatic and interpersonal skills, experience in managing complex and politically sensitive processes.
• Excellent organisational and prioritisation skills, ability and interest in working as part of a team and willingness to acquire knowledge of new subjects.
• Strong networking skills, intercultural sensitivity and ability to identify and engage relevant local as well as international stakeholders, both public and private.
• Excellent written and oral expression in English and French. Spanish would be an asset.
• Ability and flexibility to travel in the region.


Additional information
• Location: Fort de France, Martinique. Occasional travels to Paris (France) and the countries where the programme is being implemented may be required during the implementation period of Euroclima.
• Type of contract: 12-month fixed-term contract, renewable
• Remuneration: depending on profile and experience
• Desired starting date: October 2023
• Application deadline: 27/08/2023
• Documents to be provided in support of application: CV, cover letter in English, and the contact of two persons of reference
NB: If you do not receive a reply from us within 6 weeks after the application deadline, please consider that your application has been unsuccessful. Candidates interested in this opportunity are invited to submit their application as soon as possible. Expertise France reserves the right to pre-select candidates before this date.
Deadline for application : 27/08/2023 23:59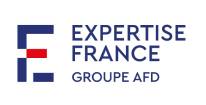 Expertise France is the public agency of French international technical cooperation. The agency operates around four priorities:
democratic, economic and financial governance;

security and stability of countries in crisis/post-crisis situations;

sustainable development;

strengthening health systems, social protection and employment.
In these areas, Expertise France carries out engineering and implementation missions for capacity building projects, mobilizes technical expertise and acts as an aggregator of projects involving public expertise and private know-how.

With an activity volume of 233 million euros, more than 400 projects in portfolio in 80 countries, and 63,000 days of expertise, Expertise France focuses its action towards France's solidarity policy, influence and economic diplomacy.